Why Ava Kirolos and MarMina?
Both St Mina (MarMina) and Ava Kirolos are Coptic Orthodox Christian saints known by their miracles especially healing illnesses that medicine could not treat in the name of Jesus Christ. Here is a small hint about their lives.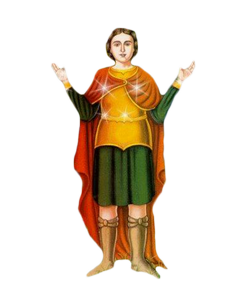 Known as the wonder worker and the blessed with the Gift of healing . Sick people worldwide came to visit the city founded around his church and were healed from the diseases which no medicine can treat, through the intercessions of St. Mina the Miracle Performer . St. Mina was born in Egypt, in the city of Niceous, to good Christian parents. The mother who could not have children would pray in front of St. Mary's icon, tearfully asking to be blessed with a child. Once, while she was praying this prayer, she heard an "Amen." Thus when she finally had a son, she named him "Mina." St. Mina joined the Roman army and strongly desiring to serve God rather than his country, he resigned from the army after three short years and devoted his entire life to the Lord Jesus Christ. Following this St. Mina was overwhelmed by a great desire to live in Heaven. In true faith and with devotion in his heart, he went to the Roman ruler declaring that he was a Christian. St. Mina was severely tortured with endless sufferings. His suffering attracted many pagans not only to Christianity but to martyrdom as well.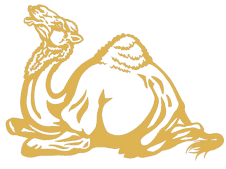 Obtaining his discarded body, some Christian believers placed it upon the back of a Camel and set out for the Western Desert. While on this journey, the camel suddenly stopped at a certain spot in the desert and could not forcibly be made to move. St. Mina was buried in this particular area. His present monastery marks this spot today at the end of the Lake of Mariut, close to the City of Alexandria.
OThe daughter of King Zinnon, a Christian king of good repute, became very ill. His counsel suggested that she should visit this spot famed for its healings. When the daughter visited the spot, Mar-Mina appeared to her in a dream and told her that his body was laid to rest there. In the morning she bathed in the lake and was healed. She conveyed her dream to her father upon her return. The King ordered that the body of St. Mina be dug up and a church to be erected at this place bearing his name.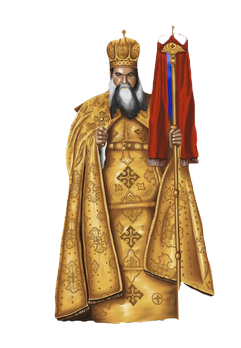 was a holy man of prayer who through full dedication to the life of prayer and fasting possessed many higher gifts which included performing wonders and miracles especially the healing of severe illnesses that could not be medically treated. On March 9, the Coptic Orthodox Church remembers the departure of the Great Pope (Papa, Ava) Kyrillos (Cyril) VI, the 116th Pope of Alexandria and successor of Saint Mark the Evangelist. He was born on August 2, 1902 and sat on the throne of Saint Mark for twelve years (1959-1971)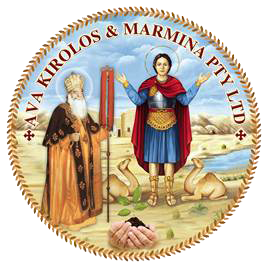 Ava Kyrillos and St. Mina:
Ava Kyrillos had a strong relationship with his Intercessor St. Mina. There are more than 18 printed volumes documenting the miracles of Pope Kyrillos. Originally published in Arabic by 'Pope Kyrillos the VI Society', many of these volumes were also translated to English, French and other languages. Those were performed by Pope Kyrillos and are still happening till today, and his patron saint, St. Mina.
Once, as Father Raphael Ava Mina says (his student), someone went to Pope Kyrillos to pray for him because all medical effort to heal him had failed. But the Pope was asleep so the person was about to go home. But St. Mina awakened the Pope to give him his blessings. The man was surprised to find the pope calling him by his name even though he had never seen him before and was miraculously healed.
Pope Kyrillos VI established St. Mina monastery in commemoration of St. Mina, his patron saint. Pope Kyrillos bought the land from the government in an isolated desert area very close to the archaeological site of Abu Mena,
At the beginning, it was a very humble place, without any landmarks. It was difficult to reach the site and one could easily get lost in the desert. Pope Kyrillos VI began to build and improve the site. Today, St. Mina Monastery in Mariut has become the landmark of the region. The monastery has many buildings, numerous churches/chapels, and even a big Cathedral.
Whitford City Family Practice
Shop 8 Westfield Shopping Centre